Question One,
"How can I tell if a Bakelite capacaitor is bad".

Answer, Do not bother checking, assume it is bad if you are even semi-serious about the restoration.
Question Two,
"Why not just wire a new capacitor in its place? Why bother hiding new capacitors inside the old component?"

Answer, That is fine as long as you simply want to REPAIR the set. RESTORATION is the reason for this effort.


(2)
This is OEM part number 27 on a 1935 Philco model 60 chassis. This Bakelite block capacitor is a double capacitor housing two .00011 microfarad caps.
First, label the connections. (I like garbage bag ties.)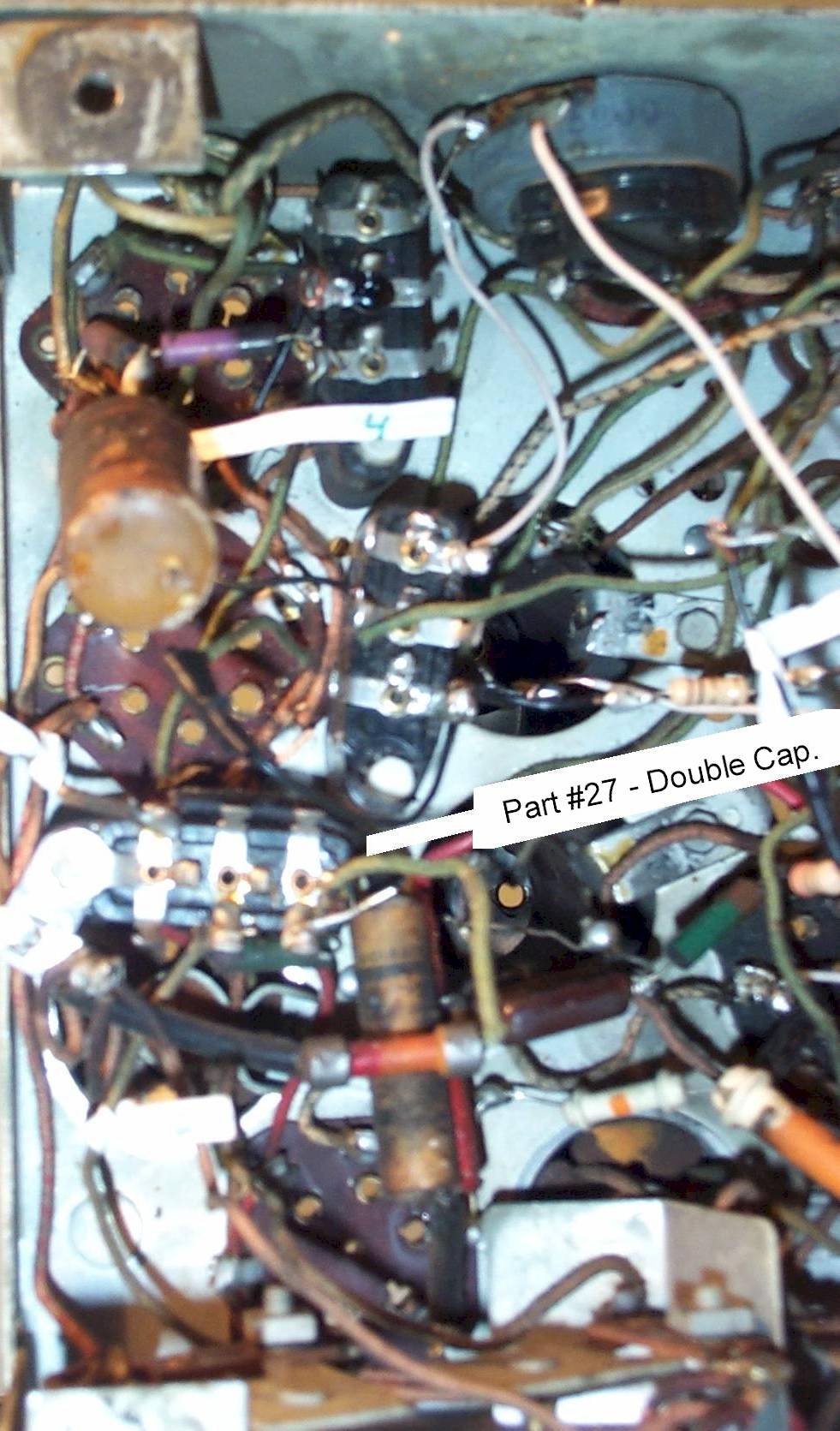 (4)
With the filler partially removed the, in this case, two old caps become visible.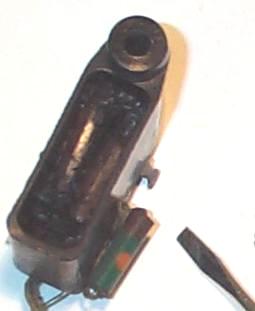 The method I prefer to remove this mess is to CAREFULLY pick it out with a small screwdriver. Heating is a mess and leaves residue. Cooling the cap to make the sealing more brittle will do the same for the Bakelite. The picking-out method takes about five minutes yet should be done carefully. Bakelite, especially in a 2-inch component, is somewhat fragile.

(7)
New caps have arrived. 100 picofarad - 600 volt caps are used. As is often the case, the original values are no longer available.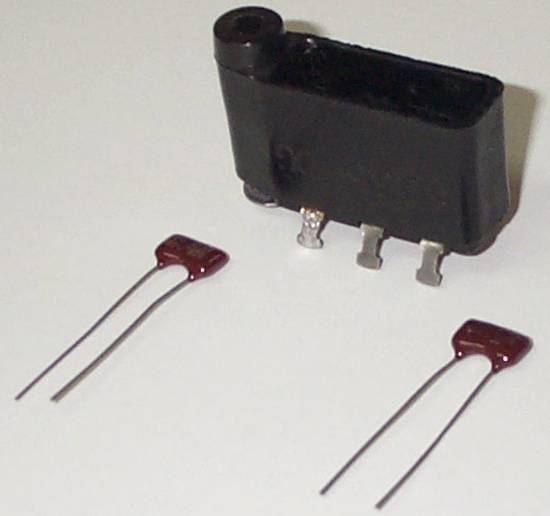 Substitution is an area that may require some technical verification; please ask!
The Bakelite cap is ready for re-stuffing.

(9)
mechanical connections made,


(11)
and the Bakelite shell is filled/sealed with hot glue.