Attraction to this hobby is easy to understand. First, it provides an outlet for those of us who must tinker. It also provides an opportunity to recover and preserve a trace of history: a bit of archeology, if you will!
This site will feature highlights of my Philco collection with a focus on the cathedral cabinet style. I will also share restoration lessons I have learned (usually the hard way), hobby related curiosities, plus links to collecting, restoring, and TRUE expert resources. This site will also feature one current restoration project in progress.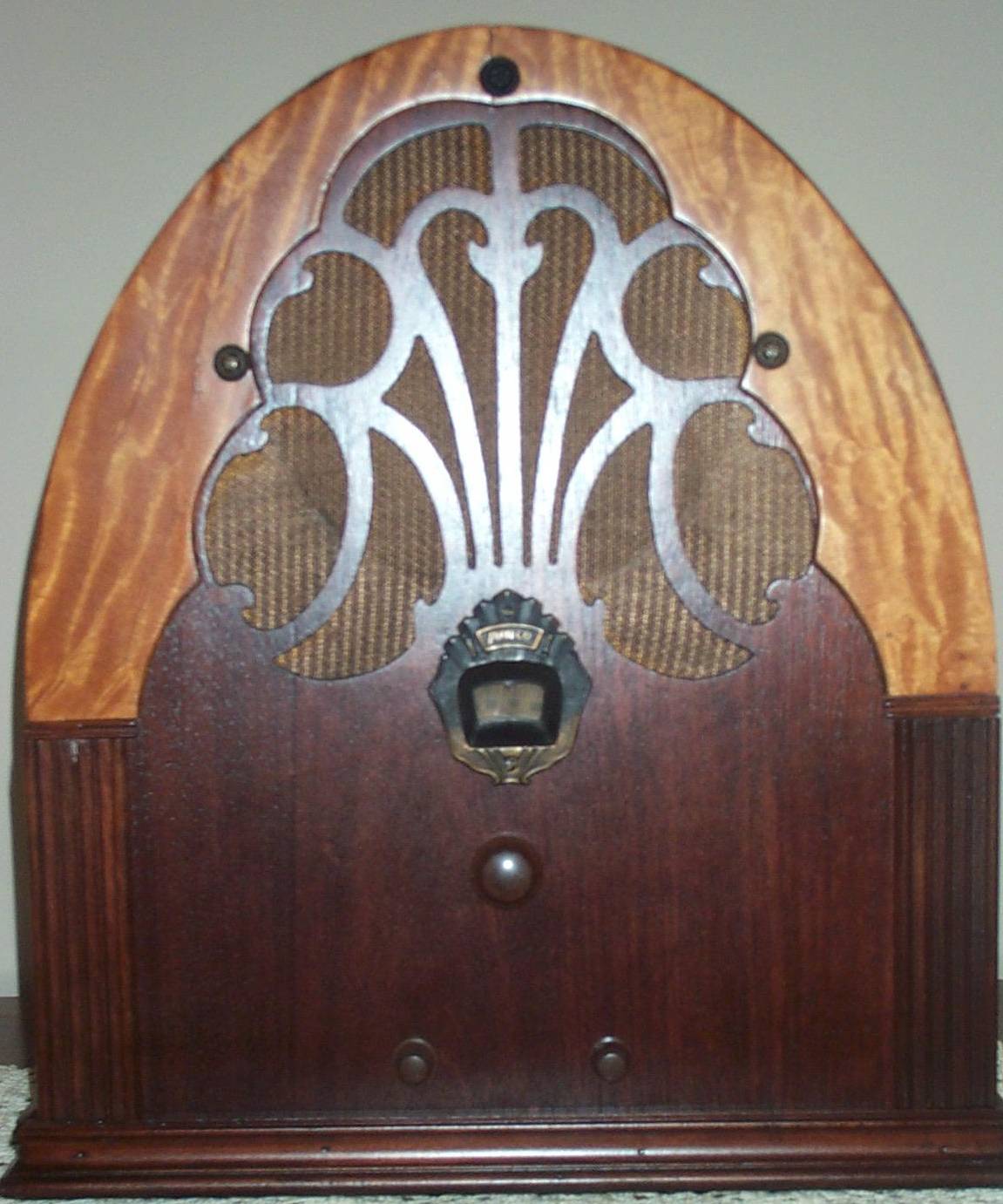 This is the "After" picture. I am really proud of the result!
This piece now receives with the strength and sound quality one should expect from an early 1930's set (which greatly improved as the decade progressed).
The electronics were brought up to date while maintaining the vintage appearance of the chassis.
Regrettably, the scrollwork could not be saved and was replaced with an accurate reproduction panel.
The cabinet finish mimics the original lacquers and tones.
The originality of the knobs, grille cloth, and all else was preserved.